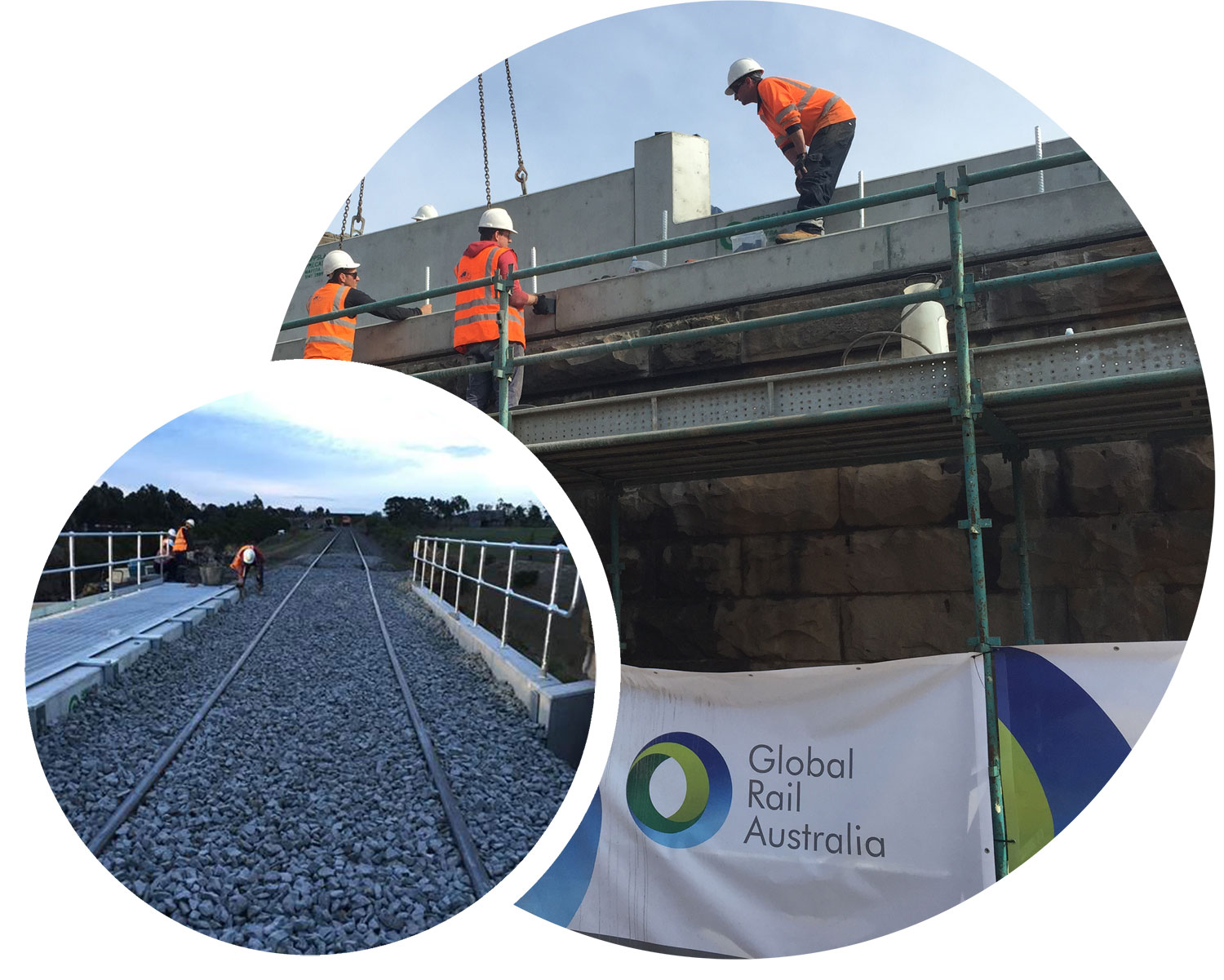 Global Rail Australia's civil and structural engineering capabilities take full project responsibility and offer a fully managed service for clients within the built environment.
We can provide civil and structural engineering solutions from initial project planning and design, to enabling works covering site surveys, hazard and environmental assessments, procurement, onsite construction and equipment installation, through to final commissioning.
We are flexible in our approach and can undertake civil engineering projects on a turnkey, consultancy, main contract, sub-contract or resource supply basis to meet each individual client's requirement.
We apply our skills to new build, refurbishment and maintenance projects, our activities include:
Design including temporary works
Condition and dilapidation surveys
Demolition and remediation
Combined service routes
Services enabling and diversion works
Bridge replacement and refurbishment
Ground and site investigation
New build and refurbishment
Road construction
Embankment works and retaining structures