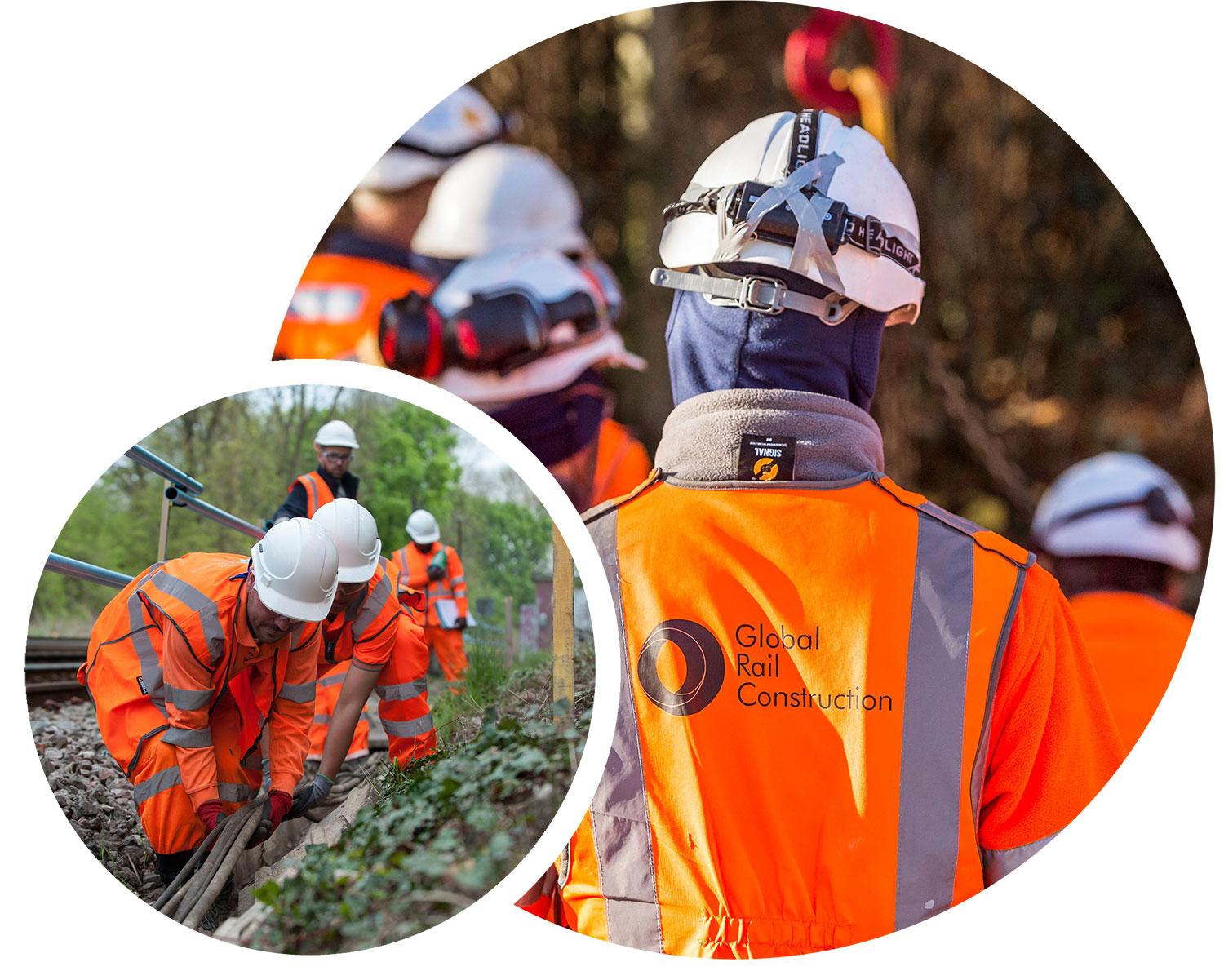 At Global Rail Construction Limited, we focus on the supply, selection and placement of specialist labour and railway safety critical personnel throughout the UK and Ireland.
We exclusively provide task specific resource for railway projects, including Civil Engineering, Track Engineering, Mechanical and Electrical Engineering and Signalling staff.
Our labour supply service can fulfil the needs of those companies that employ fully trained rail staff yet may require extra staff to cover peaks in work, or those that rely entirely on labour supply staff for long or short term contracts.
Global Rail Construction Limited is a RISQS accredited supplier of labour and has available a large experienced workforce that is competency tested, referenced and fully qualified to deliver engineering and rail projects.
Our labour supply division also supports our core rail infrastructure business.
We always aim to provide a high quality and personal service to our clients.
Safety Critical
PTS
Lookout
SWL1
SWL2
Protection Controllers
Level Crossing Attendants
Hand Signaller
Machine Controller
Crane Controller
Engineering Supervisor
Confined space trained staff
Machine and Plant Operatives
Excavator 360 above and below 5 tonne
Excavator 180 above 5 tonne
Forward Tipping Dumper
Wheeled loading Shovels
M.E.W.P Boom and scissor
Hiab/Lorry loader Loaders
Tractor Dozer
Telehandler
Drop Hammer and Bored Piling Rig
Tradesmen
Bricklayers
Electricians
Shuttering Joiners
Steel Fixers
Engineering and Technical
Electrical and Mechanical Engineers
Site Engineers/Managers
Civil Engineers
Signalling Engineers
Track Hand Back Engineers
Stressing Engineers